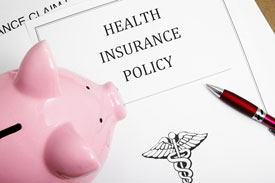 One of the main large obstacles that prospective members encounter before starting care is our cash practice policy.  Just like every other retail and service business, we require payment to be made the day that service is performed.  This has only become a foreign concept in the healthcare world since insurance started paying for non-emergency, elective type of services.
The most obvious question we are asked is, "Why are you not in my insurance network?"  There are many answers for this question which I will provide the 3 biggest explanations to give a better understanding of our decision to remain an out-of-network provider.
Insurance companies are a business and as such they want to take in as much money as possible while spending as little as possible.  We should not fault them as this is the paradigm of every business model.  However, this approach leads to severe restrictions on the care that they think YOU need.  Most insurance providers limit you to 12-15 chiropractic visits before they stop payment.  During that time they often will dispute specific visits that they deem "not medically necessary" even though they do not know anything about your state of health.  I believe the best care is determined based on my experience and collaborating with you to monitor your progress and modify your frequency of visits accordingly.  I would prefer to not be influenced on the management of your care based on what your insurance company may or may not choose to reimburse.
Processing claims and appealing claims can be a very time consuming process.  For most chiropractic offices this means one person needs to be hired just to handle the insurance aspect of the office.  While you may not necessarily care how many employees a small business hires, the extra office expenses for adding an additional full-time staff member will ultimately be passed on to you.
Many people enjoy decreased visit frequency (compared to traditional chiropractic offices) due to the spinal stability that is often achieved with the upper cervical adjustment.  In fact, most people visit the office approximately 67% less than a traditional chiropractor.  Unfortunately, insurance companies do not consider that there can be specialists in the chiropractic field (unlike the medical field where they have many classified specialists).  This means that insurance companies will reimburse the same for an office visit at my office as at any other chiropractic office.  Therefore, by providing what I consider to be a better chiropractic adjustment, by giving you a better service, we would have to take a cut in pay of 67% if we continue to see you at the current visit frequency or begin to see you 3x as much as we currently see you to even the field.  We respect your time and would prefer not to see you more than is necessary simply so that we can pad our bank account.
Why Choose a Non-Insurance-Based Chiropractor?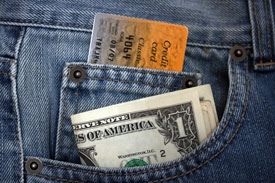 So here is the fun thing about our office.  While you likely will pay more at Tranquility Spinal Care in upfront costs than at an insurance based chiropractor, in the end your out-of-pocket expense for care here will ultimately be less expensive.  This is because of the low visit frequency that most people typically require due to a precise upper cervical adjustment.
You can see the table below for a breakdown.
The numbers that I have chosen to use for visit frequency and prices are all based off of averages calculated at Tranquility Spinal Care (listed as "Us") and from national averages for the category of traditional chiropractic offices (listed as "Them").
For most people, after 3 months of care at Tranquility Spinal Care, you will be at roughly the breaking even point for money spent.  After that breaking even point you will begin saving money compared to a traditional chiropractic office.  One thing you will not see on the table is the cost of YOUR TIME and the cost of gas for your travel back and forth for all of those extra appointments in a traditional chiropractic office.  Those numbers were not included because everyone values their time differently and, of course, gas prices widely vary day-to-day.
To lessen the anxiety caused by the higher priced initial visit, we offer 2 monthly payment plans (currently $195 or $125) that typically get the average person to a zero balance within 6 or 12 months, respectively.  We even take care of all of it for you by charging the debit or credit card of your choice on the first business day of each month.
I believe that in the end we provide a higher level of care, for less cost, and enable you to enjoy your life without needing to spend as much time visiting us at Tranquility Spinal Care.
We always welcome your questions or comments.
---
Cost Comparison Breakdown
Initial Visit

Us

Them

Initial Visit
$525.00
$300.00
Follow-up
$70.00
$56.00
Insurance Reimbursement
$0.00
80% First 12 Visits
First Month of Care

Us

Them

First Month of Care #Visits
3
12
Cost Before Insurance
$735.00
$972.00
Cost After Insurance

$735.00

$194.40
Months 2-3 of Care

Us

Them

Visits: Months 2-3
4
16
Cost After 3 Months of Care
$1015.00
$1868.00
After Insurance Cost

$1015.00

$1090.40
Months 4-6 of Care

Us

Them

Visits: Months 4-6
4
8
Cost After 6 Months of Care
$1295.00
$2316.00
After Insurance Cost

$1295.00

$1538.40